I'm Tired of Being Polite About My Chronic Illness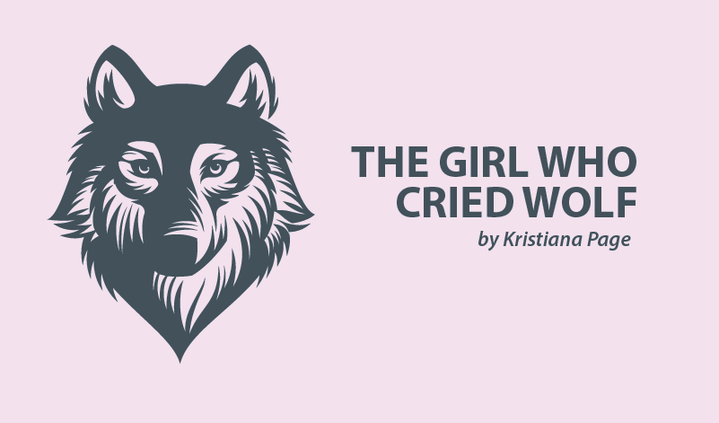 When you're chronically ill, an entire list of unwritten rules apply. Don't be too vocal about your health struggles. Feel free to make waves, but just make sure they're little ones, 'cause you wouldn't want to make healthy people uncomfortable! Always accept advice from someone with a smile — no matter how offensive it might be. Well, I'm over the rules. I'm sick of being polite about my chronic illness.
Ever since I was a child, a common comment to my parents about my sisters and me was that we were incredibly polite kids. Reflecting on my young adulthood, I can't help but laugh to myself, as the politeness ingrained in us as small children was fostered alongside brutal honesty. In a way, I'm a contradiction: Upon meeting someone new it's at the forefront of my instinct to be polite, yet authentically I'm an incredibly honest, if not blunt, person. The social politeness I get from my mum, while the honesty is my dad through and through.
When raising awareness about lupus and chronic illness, these contradicting sides of myself often leave me conflicted. Part of me wants to be polite, while the other half of me truly couldn't care less. The honest truth is that there's nothing about a life with chronic illness that will make you feel comfortable or put you at ease. Awareness means understanding, and you'll never properly understand my situation if I'm politely cotton-wrapping the truth for you.
Writing a personal post for Facebook or Instagram, I question myself as to whether a topic might be too much for social media, before remembering that it's the truth — every bit of it is my reality. Sometimes the truth is too honest, too blunt, or too much, but that doesn't make it any less relevant. The fact that you're uncomfortable, that feeling that you possess for a moment in time, is the shaking of a societal foundation of stigma. It's you helping me break down that barrier.
When I put a cuss word in a post, it's deliberate; it signifies the intangible impact this illness has had on me and that I want you to see it! My mum hates swearing, but even if I put it in a public forum, she'd never scold me, because she's seen the pain and heartache, and she knows the grieving and hurt behind it. Cuss words are as far as you can get from being polite — they're fighting words, and that's exactly the point.
I'll admit that my motives aren't only about awareness — they're for my self-healing as well. My head, heart, and body go through far too much already. I won't be quelled into silence by stigma and politeness. It's toxic to keep it all inside of me, so I let it flow through my fingertips and onto my screen for the world to read.
I don't want to be polite anymore. I want to be blunt, I want to be honest with you. It's not easy to step out of your comfort zone, but living with chronic illness is far from being a cakewalk. Living a life with lupus wasn't my decision; I didn't get a choice in the matter. But you do! You can choose to make a difference. There's power in words and in numbers, and all I'm asking is for you to be one more person who cares enough to listen.
***
Note: Lupus News Today is strictly a news and information website about the disease. It does not provide medical advice, diagnosis, or treatment. This content is not intended to be a substitute for professional medical advice, diagnosis, or treatment. Always seek the advice of your physician or other qualified health provider with any questions you may have regarding a medical condition. Never disregard professional medical advice or delay in seeking it because of something you have read on this website. The opinions expressed in this column are not those of Lupus News Today, or its parent company, BioNews Services, and are intended to spark discussion about issues pertaining to lupus.