These Feelings Can't Be Real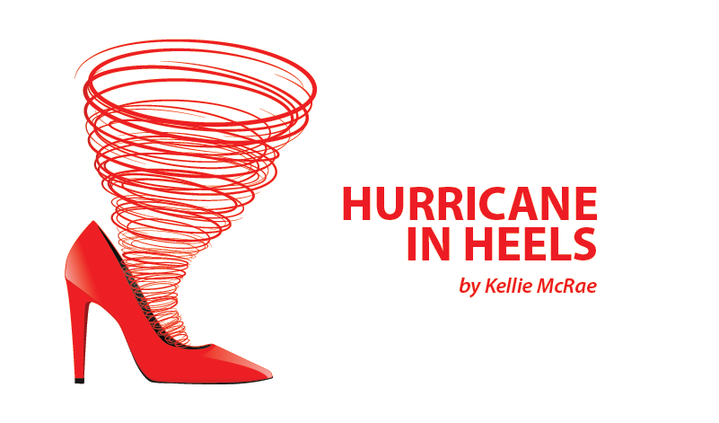 There are days when my life feels like a Milli Vanilli song; it's being faked, but it's known for the part that is fake! Unfortunately, lupus is very real.
There has been a lot of rain lately, and as I move through my home I realize I am hurting a bit more than usual. As I hobbled down my stairs the other day, taking one at a time like a small child just learning to navigate them, I thought to myself: If someone else was here, would they think I'm exaggerating what I feel by descending the stairs this way?
Sadly, I think this way a lot — as if what I am feeling is not real. It makes me think back to overdoing so much. I often feel as if having lupus makes me weak, but if someone was here, would I have gritted my teeth through hip and knee pain and forced myself to walk down the stairs in a way that's acceptable for someone my age?
I shared a while back why many of us dislike being told, "You don't look sick." But as I came down the stairs, I thought to myself: I contribute to that way of thinking by not honoring my body at times when I am in extra pain. In order to not appear weak, not be treated like I'm elderly, and not make people feel sorry for me, I would have straightened myself up and figured out how to get down those stairs without looking like I needed assistance.
My body rebels a lot; it's not just my joints that shut me down but fatigue that beats me up, too. On those days, I am determined to have a computer in bed with me and I watch videos from which I learn something. I can't just lie there and relax. I don't have very many Netflix days. If I am awake, I use Lynda.com, what I call YouTube University, or Mybluprint.com. I am learning something most of the time. I have never been one to watch much television, but when my fatigue is insane, brain fog also dances around the room. A 10-minute video may take me 15 to 30 minutes to watch because I keep rewinding and rewatching to be certain I understood the content. Feeling productive and useful is part of my personality. Feeling as if I can handle things on my own is also something I constantly battle.
I don't do well asking for help. Recent situations have shown me this way of thinking is not wise; it causes more harm than good.
I am doing better about this, but I have to really need help in order to ask for it. Mentally, there is a lip sync battle going on in my head because I am constantly chanting, "You can do this. You've got this," while reality is saying, "You need help with this. Ask for help." Somehow I have convinced myself that I am making more out of what is there — that this is not really what I'm feeling, so I need to pull myself together. The reality is: Those parts that need to be pulled together are forever scattered.
Nobody is perfect. I've got 50 years of "I can do it on my own" to overcome. I always tease and say: You CAN teach an old dog new tricks — you just need the right treats. Quality of life is important to me (that's my "treat"), so I am figuring out what I need to ask for help with. I am also learning that coming down the stairs one at a time is my reality some days, and if people can't accept that without looking at me with pity, they are the problem — not me.
***
Note: Lupus News Today is strictly a news and information website about the disease. It does not provide medical advice, diagnosis, or treatment. This content is not intended to be a substitute for professional medical advice, diagnosis, or treatment. Always seek the advice of your physician or other qualified health provider with any questions you may have regarding a medical condition. Never disregard professional medical advice or delay in seeking it because of something you have read on this website. The opinions expressed in this column are not those of Lupus News Today, or its parent company, BioNews Services, and are intended to spark discussion about issues pertaining to lupus.