Sharing My Diagnosis on Social Media Changed My Life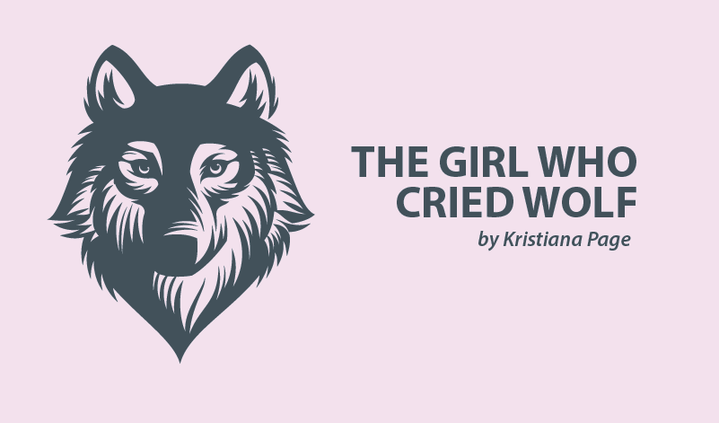 It has been a long journey to get to where I am as a person, and I have experienced many transformations.
I spent a significant period of my life as an introvert. I wanted to talk to people and had plenty to say, but I struggled with social cues.
The year before I started high school, I moved to a stunning beachside town an hour from the start of the Great Ocean Road, a National Heritage road along Australia's southeastern coast. Moving there was all I ever wanted to do. I had anticipated it would be a fresh start with a life centered on the beach and the ocean. But I hadn't anticipated how hard my new social setting would be.
I didn't grow into my confidence and learn social skills until I was 18. Then, a couple years later, I was diagnosed with lupus. Something changed in me. How confident I was in being social no longer mattered, because so much was built up inside me that I had to let out.
One night about a month after my diagnosis, and with no intention or goal in mind, I sat down and began to write a single blog titled, "Lupus Nephritis: My Autoimmune Disease That Changed My Life – For The Better!" When I was done, I hit the share button on Facebook. 
From that moment on, my life has been different. On a whim, I had taken the worst thing that happened to me and shared it with 600 people, some of whom I barely knew. I gave everyone a little window into my pain and heartache, and in doing so, started a journey of sharing my darkest demon with the world.
The greatest thing about revealing my diagnosis on Facebook was that it eliminated the shame and the secrecy. The ability to talk openly about my chronic illness is a gift I am grateful for every day. 
Because of that moment, I can now discuss my illness with friends and family as if we were talking about the weather. In my closest circles, there is no stigma surrounding lupus because it is a fact and a characteristic of who I am. Because of this normalization, my closest friends and family can look out for me in the way I need them to.
You should understand that I'm not a normal person. What many saw as coping early on in my diagnosis actually was defiance. For a long time, I wasn't coping with my illness as much as I was pouring any available energy into fighting it. That mindset of pushing back against lupus meant that at critical moments I was always ready and willing to fight. But it also meant that years later, my mind continues to fight my body.
I always will have moments in which I can't shake my old habits. Moments when I need people around me to care about me more than I care about myself. Moments when I need to hear that I'm moving too fast for too long, and pushing far too hard. 
There are plenty of times when I am not a good influence on myself. I don't recognize it until I see the same experience through the lens of hindsight. In the moment, no red flags or hints indicate that I'm being self-destructive. In these situations, I am endlessly thankful I didn't keep lupus a secret.
I need people to tell me to slow down and take a break. If it were up to me, I would leave the throttle wide open until I crash into an exhausted heap.
This is one of the areas of my life in which I'm incredibly lucky to have people who see me for who I am. They see me separately from my illness. They see my strengths. More importantly, they see my most detrimental flaws and hold me accountable.
At one point in my life, I didn't think I needed anyone. But the older I get, the more I realize how untrue that is. I am an infinitely better person and better version of myself because of the people who surround me.
I don't know why I sat down and poured my heart out in a blog four years ago. But I do know that life wouldn't be what it is today if I hadn't.
Have you shared your diagnosis on social media? Why or why not? I'd love to hear your thoughts in the comments below.
***
Note: Lupus News Today is strictly a news and information website about the disease. It does not provide medical advice, diagnosis, or treatment. This content is not intended to be a substitute for professional medical advice, diagnosis, or treatment. Always seek the advice of your physician or other qualified health provider with any questions you may have regarding a medical condition. Never disregard professional medical advice or delay in seeking it because of something you have read on this website. The opinions expressed in this column are not those of Lupus News Today, or its parent company, BioNews Services, and are intended to spark discussion about issues pertaining to lupus.