Optimism and Holiday Thanks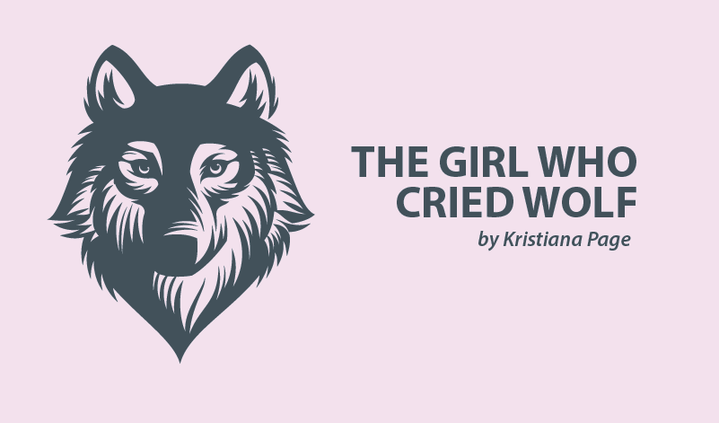 This year, in many ways, lupus has been the gift that just kept taking. But no matter how heartbroken I've felt in a single moment, I've put in the effort to find a silver lining to every single gray cloud that came my way.
I'm not sure I believe people are born optimistic; more so, I think that they choose optimism as their personal outlook on life.
When you're diagnosed with chronic illness it's pretty hard to not feel cheated at least some of the time — I know I do. Sometimes I feel like I've been cheated of my energy, my sleep, my good health and my freedom; and this is only in the short term.
In my lifetime I'm sure that I'll lose much more, and only get some of it back, temporarily — if at all.
But I do my best to remain optimistic. To my mind, if I let myself be completely consumed by the dark wolf that's constantly looming over my shoulder then, on top of everything else that's already stacked against me, I'm also cheating  myself.
I'm thankful to have lived viewing my life through an optimistic filter, as it has not only determined my overall attitude, but also helped to fulfill my need to believe that we can make something good out of whatever situation is given to us.
As this year comes to a close, I'm looking back on the past 12 months in absolute disbelief of all that has occurred.
If I'm to be honest, I've never had a year that was as tumultuous as 2016, and I will be more than happy to wave goodbye to it in my rearview mirror.
However in saying that, although this year has been my greatest struggle, there is no doubt in my mind that it has also been my most valuable teacher.
In 2016, I learned that no matter what I face and no matter how much it hurts in the present, I will make it to the other side alive, smiling and stronger because of it.
I've made decisions and also been forced to make decisions, but learned to come to terms with the things I cannot change, while making lemonade out of the rotten lemons that life has thrown my way.
As I sit and reflect back on my year, the things that I'm most proud of stand out to me like glitter among ashes.
I'm proud to have made the most of every opportunity and to have found gems where it appeared there was merely coal.
Most notably, I'm proud to be apart of this community, to get the opportunity to write to each and every one of you each week.
As it's Christmas, I'd like to say a huge thank-you: to those who read my column on a regular basis, to those who have read only a couple of my articles, and to anyone who's only ever read this one right here.
Thank-you to everyone who's sent me messages, left me comments, or made the effort to contact me; I love hearing from you all and it means the world to me to hear if something I've written has touched you even in the slightest.
So, from a lupie twenty-something, who started off writing rambling blogs just for herself, thank-you for giving me an audience, for reading about my experiences, opinions and worries, and for helping me to create something beautiful and meaningful out of my life with lupus.
I hope your wolf is treating you well for once, and that you have an incredibly merry and safe holiday season and a New Year filled with laughter, joy and happiness.
Sending love from Australia until next year,
Kristiana xxx
"The Girl Who Cried Wolf"
Note: Lupus News Today is strictly a news and information website about the disease. It does not provide medical advice, diagnosis, or treatment. This content is not intended to be a substitute for professional medical advice, diagnosis, or treatment. Always seek the advice of your physician or other qualified health provider with any questions you may have regarding a medical condition. Never disregard professional medical advice or delay in seeking it because of something you have read on this website. The opinions expressed in this column are not those of Lupus News Today, or its parent company, BioNews Services, and are intended to spark discussion about issues pertaining to lupus.