Potential Lupus Nephritis Therapy, Voclosporin, Seen to Induce Complete Remission in Ongoing Phase 2 Study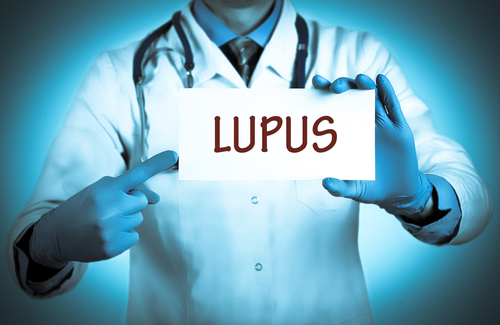 Aurinia Pharmaceuticals announced that its AURA-LV clinical trial, assessing voclosporin for the treatment of lupus nephritis (LN), has achieved its primary endpoint at its lower dose — complete disease remission at 24 weeks.
Prespecified secondary endpoints at both dose levels were also reached in comparison to placebo, including partial remission as measured by a reduction of over 50% in urine protein to creatinine ratio (UPCR), with no concomitant use of rescue meditation; time to complete and partial remission; a reduction in the Systemic Lupus Erythematosus Disease Activity Index (SLEDAI index) score; and a reduction in UPCR over the 24-week treatment period.
The ongoing Phase 2 study (NCT02141672) is assessing a high (39.5 mg) and a low (23.7 mg) dose of voclosporin, combined with the current standard of care, the immunosuppressive agent mycophenolate mofetil (MMF), and tapered use of an oral corticosteroid. Further endpoint analysis will be done when the study reaches 48 weeks, the company announced, with data likely made available in early 2017.
"We are thrilled by the results of the AURA study and voclosporin's potential to shift the treatment paradigm for active lupus nephritis," Charles Rowland, Aurinia's chief executive officer, said in a press release. "The ability to get more patients into remission and in a shorter period time than the current standard of care can have a significant impact on the long-term outcomes for these patients."
Voclosporin is a novel and potentially best-in-class calcineurin inhibitor. The drug acts as an immunosuppressant with a dual mechanism of action, and has the potential to improve near- and long-term outcomes in LN when added to MMF. By inhibiting calcineurin, voclosporin blocks interleukin (IL)-2 expression and T-cell-mediated immune responses.
AURA-LV enrolled 265 patients, at trial centers spread across over 20 countries, to compare the efficacy of voclosporin plus current stand of care (MMF) against MMF with placebo in achieving complete remission in patients with active LN.
"Voclosporin has demonstrated it can nearly double the number of patients that achieve Complete Remission in the presence of very low corticosteroid exposure. Based on these data, I believe this drug has the potential to significantly improve the long-term prognosis of my patients afflicted with LN and could become an integral component of the standard of care," said William Pendergraft, MD, PhD, an assistant professor of medicine in the division of nephrology and hypertension at the University of North Carolina and a principal investigator in the study.
A webcast is available on Aurinia's website of a recent company presentation of the trial's efficacy and safety data (including prespecified and ad hoc sub-analyses).