Lupus Research Alliance Voices Hope for Voclosporin as Lupus Nephritis Therapy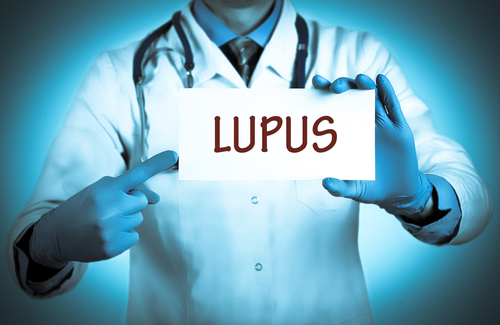 The Lupus Research Alliance welcomed the report, by Aurinia Pharmaceuticals, of positive top-line results in its Phase 2 clinical trial results of voclosporin, an investigational treatment for lupus nephritis (LN). The group, however, is awaiting further analysis of findings, especially those addressing potential safety concerns.
Lupus nephritis (LN) is a renal complication found in up to 60% of patients with systemic lupus erythematosus (SLE), even those without clinical manifestations of renal disease, and it can cause kidney failure. Patients with LN are usually treated with high doses of steroids and, in most cases, drugs to suppress the immune system.
Voclosporin is a novel inhibitor of calcineurin (a T-cell activating protein), engineered to be effective while minimizing the side effects that are drawbacks of existing drugs in this class.
The AURA–LV clinical trial (NCT02141672) compared the efficacy of voclosporin plus current standard of care (mycophenolate mofetil, an immunosuppressant, and tapering levels of corticosteroids) against placebo plus standard of care in achieving complete remission (CR) in patients with active LN. A total of 265 people were randomized to one of two dosage groups of voclosporin (23.7 mg BID, and 39.5 mg BID) or to placebo. All were also given mycophenolate mofetil and oral corticosteroids as background therapy, with an initial daily steroid dose of 500-1,000 mg later changed to 20-25 mg, then tapered by week eight to 5 mg daily and, finally, to 2.5 mg daily by week 16.
Top-line data from the trial demonstrated that, compared with patients given only standard care, those treated with voclosporin were twice as likely to achieve complete remission at 24 weeks.
However, 13 death were reported, a safety issue that raised concerns. A disproportionate number of these deaths occurred in patients in Asia, Aurinia reported, and raised the possibility that the deaths were the result of factors particular to this patient population, like disease severity, disease management, and exposure to infections. Further analysis is expected to determine if the deaths were treatment-related or due to other causes.
"We welcome the AURA-LV results with optimism tempered by caution," Margaret G. Dowd, co-CEO of the Lupus Research Alliance, said in a press release. "The magnitude of benefit is quite striking and unprecedented in lupus nephritis, but the number of deaths is a concern that must be taken seriously. We are very hopeful that further analysis of the safety data will confirm that voclosporin can provide a safe and effective treatment for this devastating disease."
She added, "by demonstrating the importance of a critical pathway in lupus, this trial has already made a significant contribution toward future drug development."
In a recent report published in Lupus News Today on these results, Aurinia announced that it is planning to meet with the U.S. Food and Drug Administration (FDA) later this year to discuss future clinical development of voclosporin as a potential LN treatment.
Kenneth M. Farber, the Alliance's other CEO, also said: "Maintaining consistency among clinical trial centers throughout the world, particularly in remote areas with varying access to healthcare, has long plagued research studies in lupus and other diseases."
For this reason, he added, "the Lupus Research Alliance recently established the Lupus Clinical Investigators Network (LuCIN) of 60 top academic centers in the U.S. and Canada. Conducting trials in investigative sites that have been fully evaluated and approved for lupus trials helps assure that all patients in a study receive comparable care."