Osteoclasts Impaired in SLE Patients Treated with MMF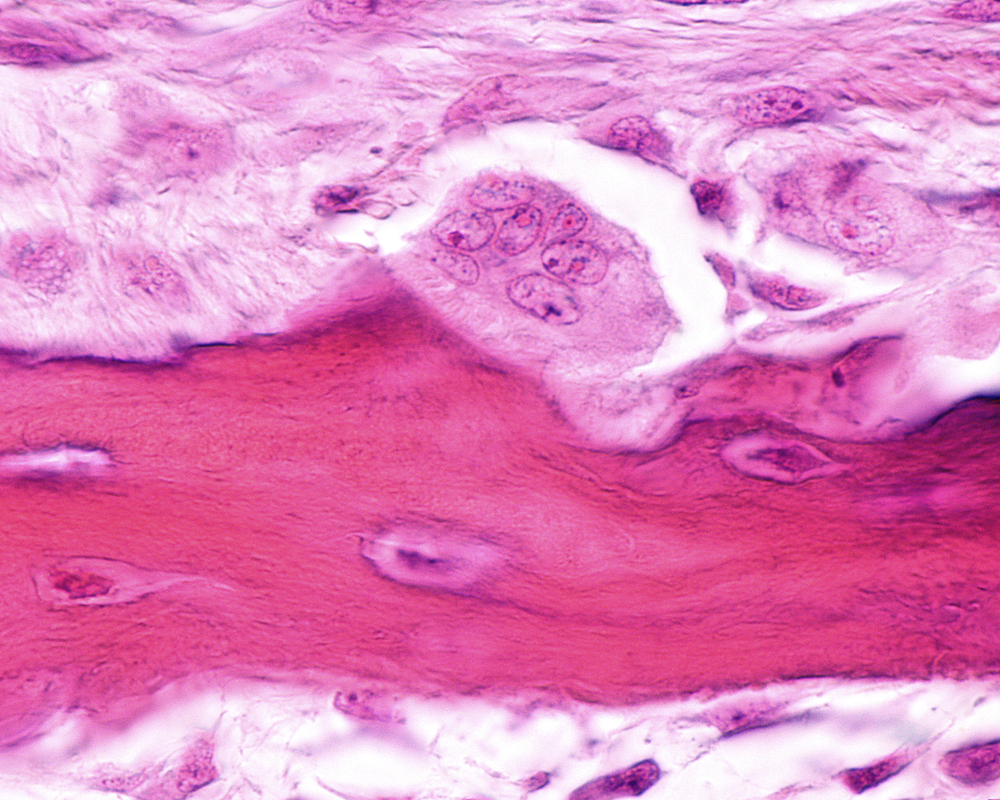 Osteoporosis, a disease of low bone mass, can occur secondary to diseases such as systemic lupus erythematosus (SLE). While SLE itself does not seem to cause osteoporosis, chronic inflammation and long-term treatment with glucocorticoids can play a major role in inducing osteoporosis. In particular, it was shown in the article, "Osteoclast Differentiation Is Impaired in a Subgroup of SLE Patients and Correlates Inversely with Mycophenolate Mofetil Treatment," published in International Journal of Molecular Sciences, that mycophenolate mofetil (MMF) affects osteoclast formation.
Low bone mass is a result of an imbalance in bone formation and bone resorption, where resorption by osteoclast cells greatly outweighs formation by osteoblast cells. A net loss of bone adds up over time, increasing the likelihood of osteoporotic fragility fractures.
The authors of the article, from the University of Erlangen-Nuremberg, Germany, were interested in how osteoclasts act in patients with SLE, as osteoclasts are major players in osteoporosis. They recruited 87 individuals for the study, with 72 SLE patients and 15 control participants. Samples of blood were purified to extract monocytes, which are precursors to osteoclasts.
When researchers induced osteoclast differentiation in the monocytes, they noted that some of the cells had difficulty becoming osteoclasts. These were largely from patients who had been treated with MMF, who also presented higher levels of interferon-α (IFNα), a marker of inflammation.
"We conclude that in vitro osteoclastogenesis is impaired in a subgroup of SLE patients," the authors wrote in their study. "This correlated inversely with MMF treatment and high IFNα serum levels." Until observational studies are conducted in more depth in the future, it is unknown how these results translate into a clinically meaningful setting. It may be suggested that patients treated with MMF are monitored for bone disorders from impaired osteoclastogenesis.
Read More Recent News
A Phase 2 clinical trial testing the safety and efficacy of hCDR1 (Edratide) in patients with systemic lupus erythematosus (SLE) met its secondary endpoint, but not its first endpoint, suggesting that SLE patients may benefit from treatment. However, additional studies are required to be definitive. "A Study to Evaluate the Tolerability, Safety and Effectiveness of Edratide in the Treatment of Lupus (PRELUDE)" was terminated due to the failure to reach its primary endpoint, with study results published in the journal Lupus Science & Medicine.