Lupus Foundation Honors Scientists for Their Research Contributions
Pair honored during American College of Rheumatology Convergence meeting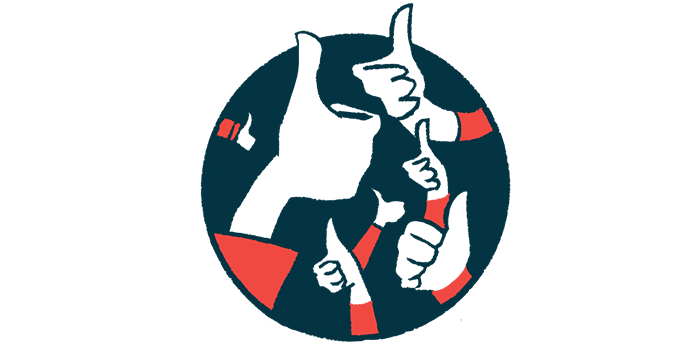 The Lupus Foundation of America (LFA) has honored scientists Eric Morand and Joyce Chang for notable contributions to lupus research.
Morand, PhD, of Monash University received the Evelyn V. Hess Award, and Chang, MD, of Boston Children's Hospital and Harvard Medical School, was honored with the Mary Betty Stevens Young Investigator Prize.
Established in 2006, the Hess Award is presented annually to a basic science or clinical investigator whose outstanding contributions have resulted in a better understanding of the science of lupus treatment.
Since 2009, the Young Investigator Prize is given each year to acknowledge the achievements of a researcher who is in the early stages of their lupus career. The award also memorializes the contributions of Stevens, MD, who had a long career in rheumatology before her death in 1994.
The awards were presented in Philadelphia during the American College of Rheumatology Convergence 2022 meeting earlier this month.
Eric Morand honored with Evelyn V. Hess Award
Morand heads the School of Clinical Sciences at Monash University in Melbourne, Australia, and is director of rheumatology at Monash Health. His clinical investigations are centered on the clinical measurements, biomarkers, and outcome predictors of systemic lupus erythematosus (SLE).
Morand founded Australia's first multidisciplinary investigation-focused clinic, the Monash Lupus Clinic, which laid the groundwork for the Australian Lupus Registry and the Asia Pacific Lupus Collaboration.
He headed development of the lupus low disease activity state and now leads a global consortium to rework outcome measures for SLE clinical studies. Morand also served as principal investigator in the Phase 3 TULIP 2 trial (NCT02446899) that supported the regulatory approval of the SLE treatment Saphnelo (anifrolumab-fnia).
"It's a great honor to receive the recognition of the Evelyn V. Hess Award from the Lupus Foundation of America and my peers, and it makes me want to redouble my efforts in our field," Morand said in a press release. "As a physician for 30 years, I have observed how other autoimmune diseases have had incredible revolutions in treatment and patient outcomes, and the lack of a similar revolution in lupus in the same period affects me profoundly. However, we've seen great progress in recent years, and the bravery of our patients inspires me to do all I can to help the future of lupus be different from the past."
Joyce Chang receives Mary Betty Stevens Young Investigator Prize
Pediatric rheumatologist Chang is assistant professor of pediatrics at Boston Children's Hospital and Harvard Medical School. Her studies have centered on cardiovascular health assessment and prevention in childhood-onset lupus.
To advance the knowledge of early cardiovascular disease in children, Chang has devoted a great deal of research to noninvasive techniques to assess heart function and subclinical atherosclerosis in young lupus patients. She also used funding from an LFA Gary S. Gilkeson Career Development Award to identify innovative screening tools for cardiovascular risk stratification in pediatric lupus patients.
Further, Chang has led studies to tackle challenges in pediatric and lupus care, including care quality, health equity, medication adherence, and transition to adult care. She's on the Diversity, Equity and Inclusion Committee of the Childhood Arthritis and Rheumatology Research Alliance.
"I have long looked up to the previous recipients of the Lupus Foundation of America's Mary Betty Stevens prize, and it's an honor to receive it," Chang said. "I see so much potential in the children and teens that I care for. Some of them embrace living with lupus, while others still struggle. I want each of them to have the opportunity to reach their fullest potential, and whatever knowledge through research that can help us achieve that is worth pursuing."