Circulating RNA Levels May be Potential Lupus Biomarkers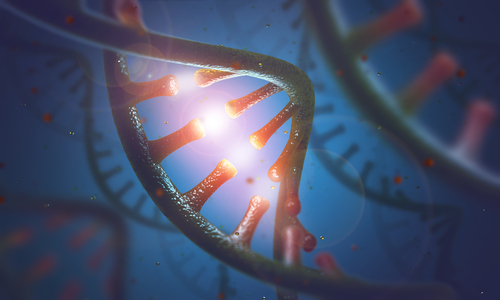 A  recently published clinical study announced by Resolve Therapeutics shows that the levels of blood circulating RNA are connected to disease activity and immune stimulating gene expression in systemic lupus erythematosus (SLE) patients. The finding offers new treatment target for the disease.
The study,  "Blood-borne RNA correlates with disease activity and IFN-stimulated gene expression in systemic lupus erythematosus," was published in The Journal of Immunology.
RNA is a molecule involved in various biological mechanisms in our bodies. Its inflammatory nature and function in the activation of the immune system in autoimmune disorders is widely recognized. Researchers investigated the involvement of RNA in SLE while looking for specific genes that could be connected to the disease.
The study included 228 patients with SLE who were recruited from six different clinics in the U.S. Patients had various degrees of disease activity and 90 percent were women. Analysis of blood samples showed that circulating RNA levels were increased in SLE patients and were connected to disease activity. Importantly, they seemed to be a specific feature of SLE. The researchers also found a connection between RNA and specific immune-stimulating genes in the patients.
The results suggest the involvement of RNA in driving the immune overactivation and disease activity in SLE and may provide a new pharmacological target to reduce the amount of blood circulating RNA.
"This study for the first time to our knowledge connects the dots between circulating RNA, interferonregulated inflammatory pathways, and disease activity in a large cross-section of Lupus patients," Dr. James Posada, Resolve's founder and CEO, said in a news release.
Improper clearing of dying cells and elevated levels of RNA and DNA in serum are connected to increased chronic inflammation in autoimmune diseases. In a recent study, researchers at Duke University showed that scavenger molecules that feed on the nucleic acids not only reduce chronic inflammation in mice with lupus, but also increase their ability to fight flu.
The study, "Scavenging nucleic acid debris to combat autoimmunity and infectious disease," published in Proceedings of the National Academy of Sciences, suggests that the clean-up molecules may offer a promising treatment approach for lupus patients.