Anthera's Blisibimod Granted Orphan Drug Status for Inflammatory Kidney Disease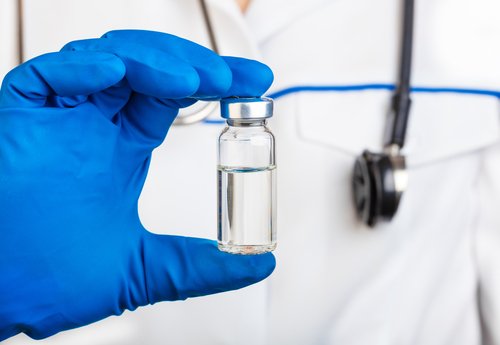 The U.S. Food and Drug Administration (FDA) has granted orphan drug status to the investigative therapy blisibimod for the treatment of immunoglobulin A nephropathy (IgAN), according to Anthera Pharmaceuticals, the drug's developer.
IgAN, or Berger's disease, is the main cause of primary glomerulonephritis — inflammation of the kidneys — associated with loss of kidney function. The disease progresses gradually, with 40-50 percent of affected adults eventually requiring dialysis and kidney transplant. There is currently no treatment available for this condition.
Blisibimod targets the B-cell activating factor (BAFF) which is elevated in immune system disorders caused by B-cells, including IgAN, systemic lupus erythematosus (SLE), and others. BAFF is produced by the body's immune system to promote the activity of B-cells, a kind of white blood cell that produces antibodies.
In IgAN, antibodies are deposited in the kidneys, where they cause damaging inflammation, suggesting that blisibimod could be a potential therapy for these patients. However, blisibimod did not cause significant improvement in lupus patients in a Phase 3 clinical trial.
Data from the randomized, double-blind, placebo-controlled Phase 2 BRIGHT-SC study of blisibimod (NCT02062684) in patients with IgAN is currently being analyzed. Anthera anticipates reporting on the BRIGHT-SC study in about a month.
Patients enrolled in the trial received blisibimod for 24 weeks, after which they were given the option of continuing treatment for up to 104 weeks, stop treatment but continue follow-up, or discontinuing treatment. Most of the patients (42 of 57) completed at least 60 weeks of follow-up and 21 completed the study through 104 weeks or more.
"We are pleased by the FDA's decision to designate blisibimod with an orphan drug designation," Craig Thompson, Anthera's CEO, said in a press release. "There remains a very high need for patients with IgA nephropathy, as no approved therapies currently exist despite the high proportion of patients who progress to end-stage renal disease. We remain optimistic that blisibimod may be a well-tolerated, disease-modifying therapeutic that targets the underlying pathology for IgAN."
The FDA's orphan drug designation program grants special status to drugs and biologics which are intended for use in rare diseases or disorders affecting fewer than 200,000 people in the U.S. Orphan designation makes the sponsor of the drug eligible for a number of incentives, including tax credits.