Open Letter of Thanks to My Sisters for Their Unconditional Love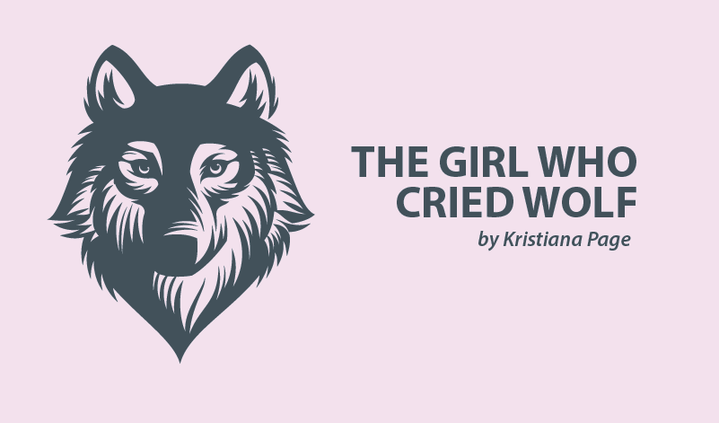 Hopelessly and blindly naïve through all my relationships, I thought I knew what it was like to be loved unconditionally. Sitting here, single and laughing at my innocent, younger self, I realize that what was once considered to be unconditional doesn't even come close to reaching what my two sisters (pictured above, and below, with me) have shown to me of late.
For Nesha & Niki,
When thinking of 2016, a great "Alice in Wonderland" quote comes to mind. After meeting, the caterpillar asks Alice who she is and to explain herself; to which she replies, "I can't explain myself, I'm afraid, sir … because I'm not myself, you see."
Last year you saw many different versions of me, and at the time, it was hard to tell you who I knew myself to be. In the last 12 months, I've become indebted to so many people for helping me put myself back together. But, more than anyone, I'm indebted to the two of you.
I'll never know what it was like to watch as your older sister's health took a trip on a downward spiral. To watch helplessly as I just kept getting worse and worse without a real explanation. To come to visit me in hospital, and meet a stranger when medication altered who I was.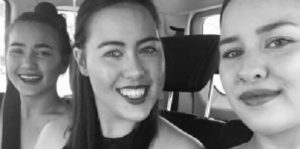 Thank you for being there for every moment of my trip down the rabbit hole. Thank you for knowing the difference between who I am and whom the medication sometimes made me appear to be, and thank you for showing me what it's like to be truly loved unconditionally when I needed it most.
There was a night where my prednisolone-induced mood swings meant that anger overtook me for the most trivial of comments. At the time it was all too much, and had me crying angry, irrational tears for no real reason.
In the aftermath of my outburst, you, Nesh, came to comfort me. You turned to me and said it was OK, you knew this wasn't the real me; you both still loved me and that it was all to do with the medication.
As simplistic as that small sentence was, I'll never be able to forget it. With that tiny gesture, you made me realize that although my outer shell was recognizable, I was not myself. Yet, no matter how the disease had changed me, the love and support from you both were unwavering and constant.
Thank you, Niki, for being the most caring person I've ever, ever met. For thinking of me when I don't even think of myself and for the little things that make my life just that much easier — especially when I don't expect them, but need them most.
And thank you Nesh for being my constant reminder of exactly who I am when I'm the very best version of myself – and for knowing when I need a laugh and exactly how to make it happen.
Might've been my pride talking, but I always thought I could do this all on my own. Oh, was I wrong.
I couldn't have made my peace with my lupus diagnosis without you two beautiful girls, and I'm forever in your debt.
The two of you helped me find my way when I'd wandered so far off path that I had completely lost sight of nearly all that I knew. I couldn't ask for anymore than the two of you: you are my built-in best mates and I live for the wonderful moments we have together.
Thank you for the all-encompassing love, and for knowing me better than I even knew myself.
I love you, always.
Kristi xxx
Note: Lupus News Today is strictly a news and information website about the disease. It does not provide medical advice, diagnosis, or treatment. This content is not intended to be a substitute for professional medical advice, diagnosis, or treatment. Always seek the advice of your physician or other qualified health provider with any questions you may have regarding a medical condition. Never disregard professional medical advice or delay in seeking it because of something you have read on this website. The opinions expressed in this column are not those of Lupus News Today, or its parent company, BioNews Services, and are intended to spark discussion about issues pertaining to lupus.