How Lupus Can Turn the Oldest-sister Role on Its Head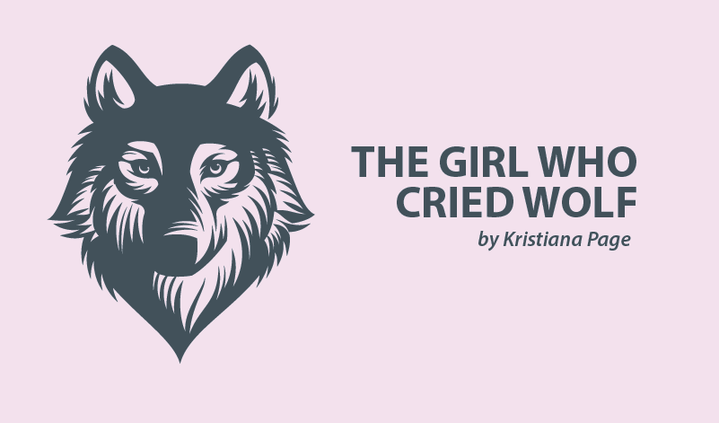 There's a certain responsibility that goes along with being the oldest sister. Simply due to birth order, I was automatically a role model for the younger two. (Editor's note: The photo above shows Kristiana, center, with her sisters, Niki, left, and Nesha.)
But the thing about always being looked up to is that sometimes it's hard to admit you've fallen – and that maybe you're not OK.
In a lot of ways I've been the guinea pig, the crash-test dummy, although it was never much of a problem. I've always taken pride in being the leader of the Page-sister game of monkey-see, monkey-do. And I've always been flattered to watch my sisters follow in my footsteps – and even walk ahead of me at times to become trailblazers themselves.
But there's one path I've trod that I hope they won't follow. In my immediate family I'm the lone wolf with lupus. And every day I pray I'm the only one who has to endure it.
There's a certain competitiveness between us sisters. If one of us can do something, the other two believe they can, too. We push each other to new heights, finding confidence in knowing that should one of us fall, there always will be a safety net. That net has the same look from sister to sister, because our faces, with trace differences, are very similar. All three faces are watching for, and ready to catch, any sibling who is falling. In fact, we are all not just ready to catch a sister, but to pick her up and put her back on top where she belongs.
I've always thought of myself as the catcher, the prime safety net ready to scoop up the younger ones and reassure them that, no matter what, "You've got this." But in the most important moment, the one when lupus arrived, I didn't catch my sisters — they caught me.
If you were to meet my parents, you'd see not only where my determination and strength come from, but also my pride and stubbornness. And you'd likely notice that it runs rampant through my family.
These two qualities have the potential to reap huge benefits. I'll never back away from a challenge. And if you need someone to support you in a sticky situation, you can be sure my family will be there.
But that never-say-die attitude and unwillingness to give up can come at a cost. In my case, I didn't know when to stop the oldest-sister bravado. When the time came for me to admit that I should give up my sibling-leadership position, and let the other two lead the way, I didn't know how.
Lupus didn't tap away at me bit by bit when it took control. It tore me down in one swoop. Suddenly I found myself disillusioned and broken in front of the two people for whom I always wanted to be strong. But I learned that just as they've often leaned on me for strength, I could lean on them when I needed.
I've struggled to come to terms with the fact that, though I'm the oldest sister, I'm also the "sick" sister. I'll always have to admit that I'm never healthy and constantly tired, and that physically I'm a step behind everyone else, even before we've left the gate. But I've finally admitted to myself that it's OK to be human, especially in front of them.
I've always considered myself the role model, wanting to display qualities my sisters would admire or hope to emulate. But when it came down to it, I was wrong. It no longer matters who is older or younger, but who needs to be lifted up. In my darkest hours, they became my role models. They blazed a path of bright light in the blackest of shadows, pulled me forward when I couldn't do it by myself, and led me out of the gloom.
Note: Lupus News Today is strictly a news and information website about the disease. It does not provide medical advice, diagnosis, or treatment. This content is not intended to be a substitute for professional medical advice, diagnosis, or treatment. Always seek the advice of your physician or other qualified health provider with any questions you may have regarding a medical condition. Never disregard professional medical advice or delay in seeking it because of something you have read on this website. The opinions expressed in this column are not those of Lupus News Today, or its parent company, BioNews Services, and are intended to spark discussion about issues pertaining to lupus.