Who Cares About Matching Body Parts Anyway?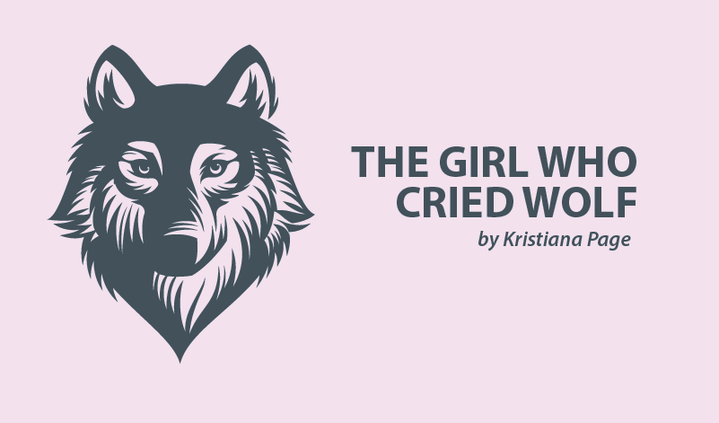 Last week I went in for a day surgery to have a cyst removed from my left ear lobe. Unfortunately for me, the scar tissue trauma known as a "keloid" and my left ear lobe appear to have become staunch friends. This is the second time in less than a decade I have needed to have it removed from this particular spot.
It was shortly after I wrote my previous column on scent-related trauma flashbacks, that an ear, nose, and throat specialist came to prep me for surgery. Even before she greeted me, I could tell she was nervous about something. As the surgeon joined her, she sheepishly admitted that due to the size of the cyst they were going to have to cut off a small section of my ear lobe.
In the milliseconds between when she told me and when I replied, I had two thoughts. Initially, I was subconsciously and vainly horrified at the thought of having part of my ear lobe removed. But just as quickly as that thought entered my mind, it was overridden by a rational, sure voice.
"That's OK," I said.
In a single moment, I had gone from freaking out to bouncing back. And though a part of me had panicked at first, that answer was the truth. My reaction — or lack of overreaction — took the doctor by surprise. I surprised myself, too.
If I had been told two years ago that someone was going to lop off a piece of a body part, I can't imagine that I would have given such a calm and collected response. But a lot has happened in the past 24 months, and I have come to accept that trivial matters such as ears lobes that are no longer a perfect match are unworthy of tears.
When I was a bit younger, aesthetics meant a lot more to me than they do today. But placing significance on how I looked opened me up to a lot of hurt — especially around my heavy-dose prednisolone days.
I took high-dose steroids for about six months, and I hated every day of it. After getting up in the morning, I avoided as many shiny and reflective surfaces as possible. I could not stand to see how "moon-face" had altered my once-familiar face. I took those awful little pills for two years. Not because I wanted to but because they were a life ring and, for quite a while, I was on the verge of drowning.
Looking back, I am surprised at the extent of my evolution in the space of a couple of years. This kind of personal growth makes me proud. Despite lupus and the odds against me, I used my greatest adversity as a catalyst to a better version of myself.
Not long ago I would have heard the vain voice from my pre-surgery prep meeting and naturally associated myself with her. But last week, as a doctor tentatively told me that my ears would be mismatched, I could only think about my kidneys.
I thought about how my left kidney has two biopsy scars and the other doesn't. I thought about how they have made it from the verge of renal failure to be more fully functional.
They might not be perfect, but they have stood the test of time. They have battled the harsh side effects of countless medications and recovered better than anyone believed was possible. These mismatched kidneys of mine have faced more battles and wear more scars than anyone deserves, but they are the kidneys of a fighter.
I'm proud of becoming less symmetrical with every year that passes. Symmetry cannot do justice to the battles I have faced and won. And who needs matching body parts anyway?
Have you got mismatched body parts? I want to hear about them. Let me know in the comments below.
***
Note: Lupus News Today is strictly a news and information website about the disease. It does not provide medical advice, diagnosis, or treatment. This content is not intended to be a substitute for professional medical advice, diagnosis, or treatment. Always seek the advice of your physician or other qualified health provider with any questions you may have regarding a medical condition. Never disregard professional medical advice or delay in seeking it because of something you have read on this website. The opinions expressed in this column are not those of Lupus News Today, or its parent company, BioNews Services, and are intended to spark discussion about issues pertaining to lupus.