The Girl No One Dreams Of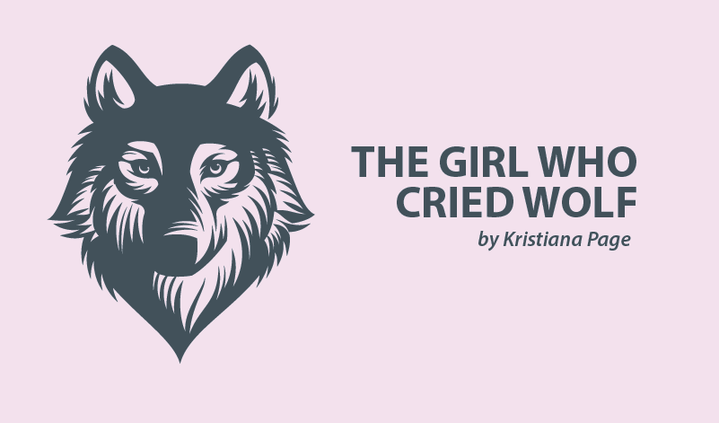 No one grows up dreaming of falling in love with somebody who's sick, and for good reason. Chronic illnesses are tiresome and unfair; they're endless mountains of hard work and uncertainty followed by the type of surprise add-ons no one wants. And if you're lucky enough to win the jackpot like I did, they're an endless cloud of unanswerable questions. No one dreams of loving the girl with an incurable illness — a girl like me.
Love is complicated for me on an endless amount of levels. I'm terrified in so many ways, both for myself and for anyone I might one day hope to love.
I don't know if I can let someone love me. No matter how badly I want to share my life, I just can't justify sucking anyone into this hurricane of hell. After seeing the toll lupus had on my family after my diagnosis, I just don't know how to let anyone walk into this battle beside me.
And the thing is they'll assume they're not walking in blind, but truthfully they are. Even I'm clueless as to what the future holds for me, only that it's unlikely to be easy or good. But this is my fate and I've learned to come to terms with it; no one else need suffer at the hands of lupus unnecessarily.
Before lupus, love never seemed so absolutely selfish, but now I can't think of an adjective that's more fitting to me. I'm struggling. Struggling between wanting that same unconditional love that is universally pined for, and knowing that giving into what I want would only cause unnecessary pain.
No one dreams of having to fall asleep alone while my insomnia plays tricks, keeping me awake until the wee hours. No one is ready for the endless medications, blood tests, doctor's appointments, and potential trips to the emergency room. No one longs to live in constant fear that they'll lose the person they love most to the invisible monster that lives inside her.
Nothing about me is simple — not my personality, and definitely not my chronic illness. And the truth is that nothing about me is ever likely to be simple again. Part of living with a chronic illness is unwavering resilience and endless coping methods, and as a result, I don't view life through the same lens as the rest of the world.
Part of me doesn't believe that I can even be the other half of anything or anyone. Thanks to lupus, my puzzle piece has been crushed and mangled to the point that I'm not even sure it can be connected with another piece at all.
I'm not a fairytale princess that can be saved with a kiss. I don't have a fairy godmother that can wave her magic wand and cure my illness. And I don't get to run off into the sunset to live out my happily ever after.
I don't think anyone deserves the pain that lupus will cause in my lifetime. I didn't deserve to be chosen as its victim. My family doesn't deserve to watch my battle, being forced to pick up the pieces when I start to fall apart. And no one deserves to be there for the inevitable fallout in the long run.
No one dreams of loving a girl with a destructive, chronic illness. No one dreams of loving a girl like me.
***
Note: Lupus News Today is strictly a news and information website about the disease. It does not provide medical advice, diagnosis, or treatment. This content is not intended to be a substitute for professional medical advice, diagnosis, or treatment. Always seek the advice of your physician or other qualified health provider with any questions you may have regarding a medical condition. Never disregard professional medical advice or delay in seeking it because of something you have read on this website. The opinions expressed in this column are not those of Lupus News Today, or its parent company, BioNews Services, and are intended to spark discussion about issues pertaining to lupus.