The Tragedy of Being Diagnosed with Lupus When You're Young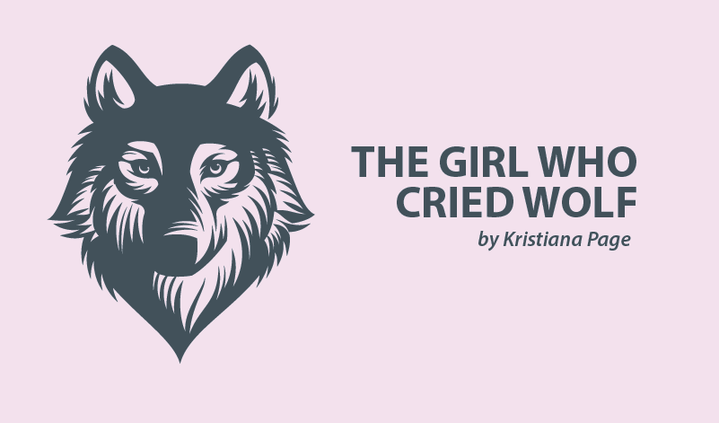 There's something about being diagnosed with a chronic illness at a young age that the rest of the world can't help but see as tragic. Diagnosed with lupus at age 20, I know all about what that's like. It's not that someone older is any less unfortunate in being diagnosed with my condition, but the world definitely appears to feel more pity for those who are younger.
In the year and a bit since my diagnosis, I've told at least a hundred people about lupus in person. It always seems to follow the same kind of pattern. I'll tell them that I have a chronic illness that affects my immune system, and in simple terms, my body is essentially trying to get rid of my kidneys. And as that information sinks in, their faces will start to fall, and I don't have to be a mind-reader to know what they're thinking.
"But you're so young."
What they mean by that is that I'm too young and seemingly too healthy to have the health issues I claim to have. Without thinking, they feel pity, because no one should have to deal with health problems so severe at such a young age, and the fact that I do is such a tragedy.
When you're both young and sick, there seems to be a relentless wave of pity that comes your way. In the eyes of others, you've been stolen from, and hard done and robbed by life; robbed of a set of potentialities and opportunities that apparently only your previous healthy self had the capability to access.
I won't pretend it hasn't ever been true. I can't claim that there wasn't a time I found myself crying, hurt, scornful, and angry at the universe for thrusting such an unfortunate existence upon me. Yet at the same time, I've never believed that lupus alone equated directly with a definitively tragic existence.
There is this misconception throughout Western society that ill health only affects those of old age. For whatever reason, we back this idea that while deterioration and sickness will likely be our fate over time, good health during our youth is not only good fortune but also a given right.
What hurt most about my diagnosis was that I bought into this common societal misconception. I had wholeheartedly believed in a flawed ideology. I was categorically young, healthy, and fit. Didn't these characteristics alone guarantee me a carefree and easy ride into my later years of life? But it couldn't, and nothing ever would have.
Illness does not discriminate, and I'm living proof of that.
Is it unfair that I face a serious chronic illness in my early 20s? Sure. But it is tragic? That's for me to judge.
A lot of strength and meaning has come from living with lupus, but it is by no means a blessing. I'll struggle with it for the rest of my life in one way or another, of that I'm certain. Yet, I still can't bring myself to identify with the word "tragedy."
To be given tragic circumstances does not automatically make for a tragedy. We always have a choice, and can therefore always choose to see things from a different perspective, if we wish. And that's what I'm committed to.
I can't claim to always hold a positive state of mind, as no one knows what the future might hold for me. But I will always have the choice to define my situation for myself.
My life is so much more than lupus. All the joy, success, happiness, and motivation were not canceled in one fell swoop by a diagnosis of chronic illness. And no matter how bad things might get, how terrible the events that unfold might be, I can't bring myself to see life as the tragedy some might believe it to be.
***
Note: Lupus News Today is strictly a news and information website about the disease. It does not provide medical advice, diagnosis, or treatment. This content is not intended to be a substitute for professional medical advice, diagnosis, or treatment. Always seek the advice of your physician or other qualified health provider with any questions you may have regarding a medical condition. Never disregard professional medical advice or delay in seeking it because of something you have read on this website. The opinions expressed in this column are not those of Lupus News Today, or its parent company, BioNews Services, and are intended to spark discussion about issues pertaining to lupus.