Rebel with a Cause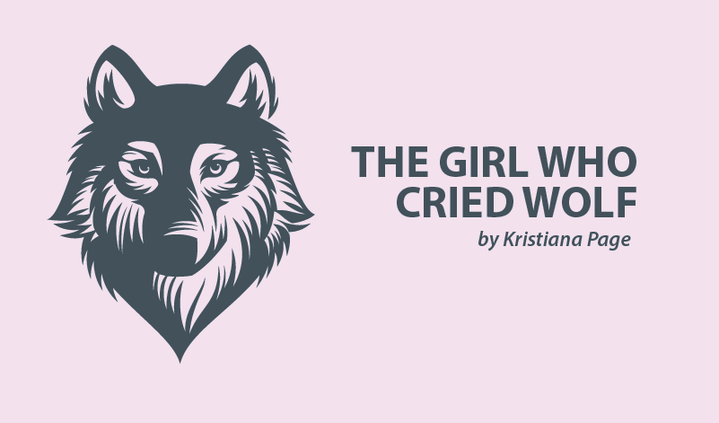 While the "rebellious phase" more often than not takes place in most people's teenage years, I made it from the age of 13 all the way into my 20s without feeling the need to channel my inner rebel. Although I once believed that I just didn't have it in me to be rebellious, it's become clear that what I actually lacked was the right motivation.
I'm a rebel. But not quite in the same sense that other people might consider themselves to be. While my rebelliousness is not stimulated from wanting to defy those who raised me, it is motivated by a need to speak out against society and a system that wants people with illnesses and disease — people like me — to remain silent and invisible.
I'm a rebel in that I shouldn't speak out about my condition. The social norms that influence the time and place in which I live weren't made to accommodate the sick, and every time I speak up about my reality I feel the pressure that accompanies my steadfast choice to go against the grain.
When my job as a writer comes up as a topic of conversation, as I start to explain the subject and nature of my content, there's always a point when I find myself apologizing. But the truth is I'm not sorry to tell another person about lupus, I won't regret opening another set of eyes to the reality of someone with an invisible illness, and I'm not ashamed of my condition. So what exactly is it that I'm apologizing for?
I'm essentially apologizing for my refusal to obey a social construct; for breaking an unwritten rule that states anything that sits too far outside the norm shouldn't be discussed outside of your inner circle. It's more that I feel obligated to apologize to someone for discussing lupus because it brings about an awkwardness. However, it's not actually my topic of discussion that brings about that discomfort. That feeling stems from being taught to feel that way when we discuss something considered too personal or emotional for the public sphere.
And the thing is, I'm not at all sorry. Do I want you to feel awkward? Well, that's complicated. Out of empathy, part of me doesn't want that feeling for you because it's unpleasant. But on the other hand, that's exactly what I need from you.
I need you to feel uncomfortable. I need it because it's the only way to reduce stigma and normalize the illnesses some of us live with each and every day. The only way you'll learn to be comfortable with these topics is to be educated through more people engage in open conversations.
I'm a rebel with motives, and while I'll openly admit that those motives are absolutely selfish, my rebellion is not without a cause. The awkwardness you might feel when I bring up my illness is the same awkwardness that I live with every day, as I'm isolated by a society that can't accept me due to a characteristic I had no say in whatsoever.
I second-guess myself every time I write another column about lupus, every time I speak to another friend, acquaintance, or customer about it, and every time I identify myself as a lupus warrior. And I do it anyway!
Thanks to lupus, I'll spend the rest of my life fighting against society and demanding to not only tell my story but also to be heard. And no matter how many people might roll their eyes, mutter under their breath, and refuse to hear my shared struggle, I'll hold my head high and stand strong with my convictions.
We all deserve to feel like we belong, and you know what? Maybe my rebelliousness won't change the way the world views someone with chronic illness. But then again, what if it does?
***
Note: Lupus News Today is strictly a news and information website about the disease. It does not provide medical advice, diagnosis, or treatment. This content is not intended to be a substitute for professional medical advice, diagnosis, or treatment. Always seek the advice of your physician or other qualified health provider with any questions you may have regarding a medical condition. Never disregard professional medical advice or delay in seeking it because of something you have read on this website. The opinions expressed in this column are not those of Lupus News Today, or its parent company, BioNews Services, and are intended to spark discussion about issues pertaining to lupus.